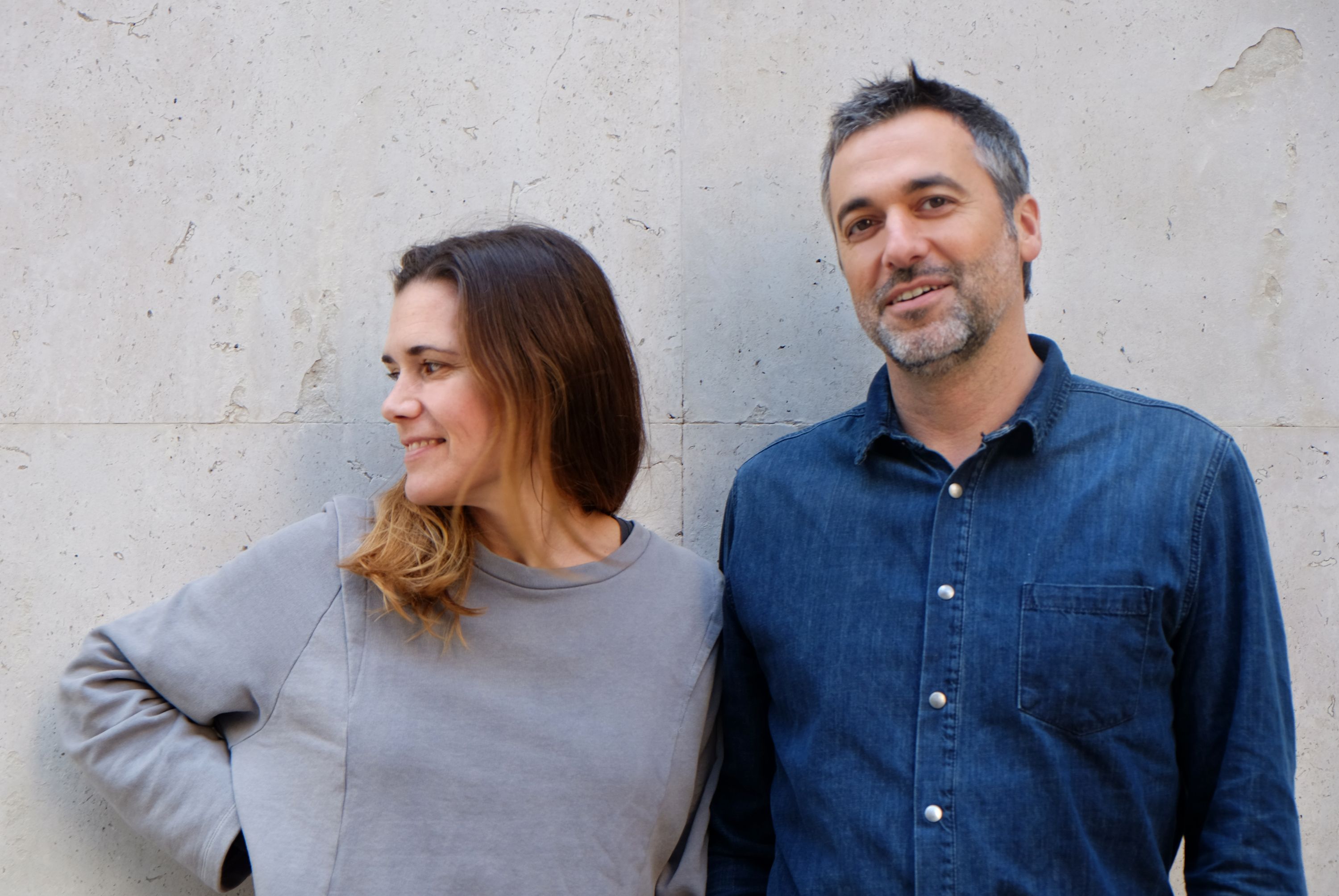 ABOUT miba
miba
is a design and research architecture studio based in Barcelona focussing on wellbeing, for both users and their environment.
miba
professional activity embraces multiple design scales, from product to architecture, urban and landscape design. We develop our practice in an interdisciplinary basis and have an extensive network of consultants and collaborators.
miba
`s services cover the whole array of architectural design from conceptualisation to construction and our commitment with sustainability is simply a matter of responsibility.
miba
work has been extensively awarded, exhibited and published locally and internationally.
miba@mibaarq.com
miba TEAM
---
Partners

Laia Isern
Founder partner
Architect. Escola Tècnica Superior d'Arquitectura de Barcelona, 2002.
Was design team manager at B720 Fermín Vazquez Arquitectos (2004-2011).
Collaborated with David Chipperfield Architects and Toyo Ito Architects.
lisern@mibaarq.com

Toni Montes
Founder partner
Architect. Escola Tècnica Superior d'Arquitectura de Barcelona, 1999
Was founder partner of F451 arquitectura.
Was a member of the editorial board of Quaderns d'Arquitectura i Urbanisme
Has taught at IaaC (Institue for advanced architecture of Catalunya), Eina University School of Design and Art and BAC (Barcelona Architecture Center).
Is currently co-director of Master in Ephemeral Architecture and Temporary Spaces (MEATS) at Elisava Design School and researcher at the Design for City Making Research Lab at Elisava Reasearch.
tmontes@mibaarq.com


Team

Oriol Vives
Architect. Escola Tècnica Superior d'Arquitectura de Barcelona, 2010.
Is a member of our team since 2010
ovives@mibaarq.com

Paula Domènech
Architect. Escola Tècnica Superior d'Arquitectura de Barcelona, 2017.
Is a member of our team since 2021
pdomenech@mibaarq.com

Iris Alonso
Architect. Escola Tècnica Superior d'Arquitectura del Vallès, 2020.
Is a member of our team since 2022
ialonso@mibaarq.com


Collaborators since 2000
Adrián López, Laura Gómez, Zoi Casimiro, Claudia Orpez, Zoe Duran, Marcos Gómara, Gonzalo Martín, Juan Gándara, Joel Pera, Vasileios Ntovros, Jordi Ribó, Nuria Fors, Rubén Ruberte, Anna d'Acuña, Marc Lencina, Marcos Alloza, Andreu Franquesa, Silvia Álvarez, Carlota Mateu, Alicia Casals, Claudia Roca, Brett Albert, Ignacio González, Helena Guinjoan, Fani Natou, Aritz Saez, Ryan Culligan, Mathieu Lemieux, Noel Murphy, Alessandro Preda, Shanshan Qi, Fotis Vasilakis, Bryan Boyer, Helen Han, Lourdes Nadal, Bence Pap, Anna Psenika, Francesc Ramon, Günter Gassner, Carolina Bravo, Juan Carlos Castro, Ricardo Schultz


Customers
BIMSA-Ajuntament de Barcelona
IMHAB-Ajuntament de Barcelona
BAGURSA-Ajuntament de Barcelona
Presidència-Generalitat de Catalunya
Presidencia-Xunta de Galicia
IBAVI- Instituto Balear de la Vivienda
Conselleria d'Afers Socials-Govern Balear
Elisava-Universitat Central de Catalunya (U-Vic)
Universitat Pompeu Fabra
CCCB-Centre de Cultura Contemporània de Barcelona
Ajuntament de Cardedeu
Ajuntament de Llançà
Ajuntament de Ripollet
Ajuntament de Sant Julià de Vilatorta
Autoritat Portuària de Balears
Aura Fundació
Fundació Pasqual Maragall
La Casa por el Tejado
Metrovacesa